The Finance Minister presented the Union Budget 2022 on February 01, 2022. Here are the key highlights.
Union Finance Minister Ms. Nirmala Sitharaman presented the Rs. 39.45 lakh crore Union Budget 2022-23 on February 01, 2022 and here are some of the highlights.
Key Highlights of Budget 2022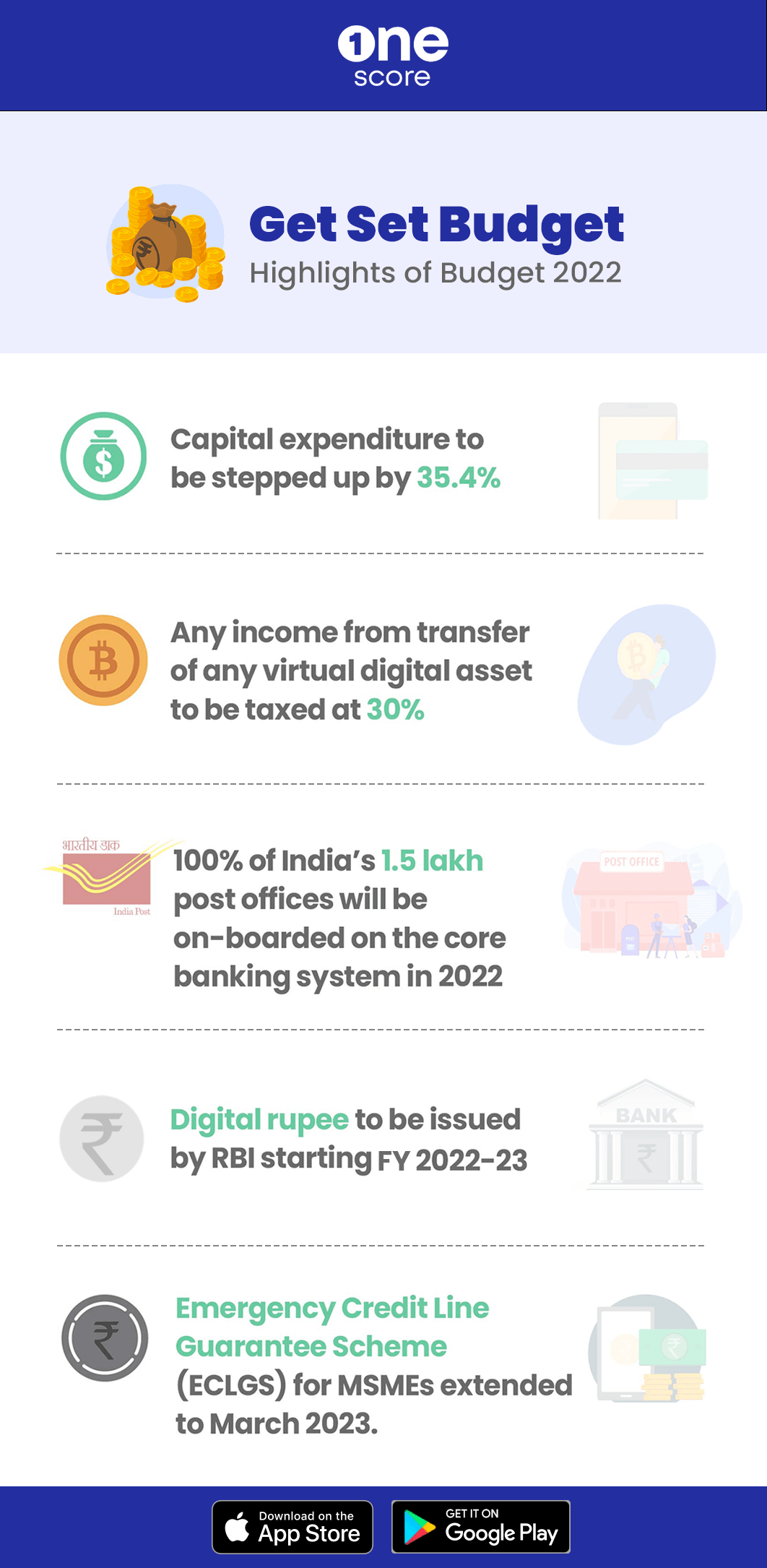 Capital expenditure:
On the positive side, despite emerging from a pandemic-induced slump, India's fiscal deficit is projected to improve from 6.9% this year to 6.4% of the GDP next year. The capital expenditure has been allocated an 35% increase in budget as compared to last year, which will lay the foundation for future economic growth.
Cryptocurrency:
Needless to say, Cryptos clearly dominated the session, and initiated a stream of discussion and debate all over social media and news. The Government has finally recognized digital assets as a viable source of income. Moving forward, all gains through these assets will be taxed at 30%.
The Government will also introduce a digital currency leveraging blockchain and other related technologies.
Personal taxes:
Expectations set by Indians in terms of tax relief didn't turn out well! With the ongoing and planned spends on infrastructure, defence and other areas, relief for taxpayers seems off the chart right now.
MSMEs:
ECLGS, or the Emergency Credit Line Guarantee Scheme for MSMEs have been extended to the next FY with an expanded guarantee cover of Rs. 5 lakh crore. The ECLGS was formed to aid MSMEs overcome liquidity crunch in the midst of a pandemic that allows them to extend their credit without offering any extra collateral.