What is a credit score/rating?
A Credit Score is a number calculated by a consumer information company or bureau. This score usually ranges from 300 to 900(both inclusive). It is a measure of the creditworthiness of an individual. The Credit Score serves as an indication of the probability of an individual to pay back future loans based on past performance on previous loans. It uses available information from your credit report to predict the risk of you not paying that loan back. Therefore someone with a long history of timely payments will tend to have a high score and someone with multiple missed payments will tend to a low score. Other factors like utilisation, outstanding loan amount, types of loans, demographics, and enquiries also affect the score.
The approved credit information companies or bureaus in India are Experian, CRIF High Mark, Equifax and CIBIL, all certified by the RBI.
---
What is a good score?
Generally, a score greater than 750 is considered to be a good score. However, different banks and NBFCs have different lending criteria and hence it is always prudent to enquire with the institution.
---
How is my score calculated?
The method used to calculate score varies from bureau to bureau. However, the most important factors that impact your score are:


The credit scoring algorithm is proprietary to the bureau and is updated regularly.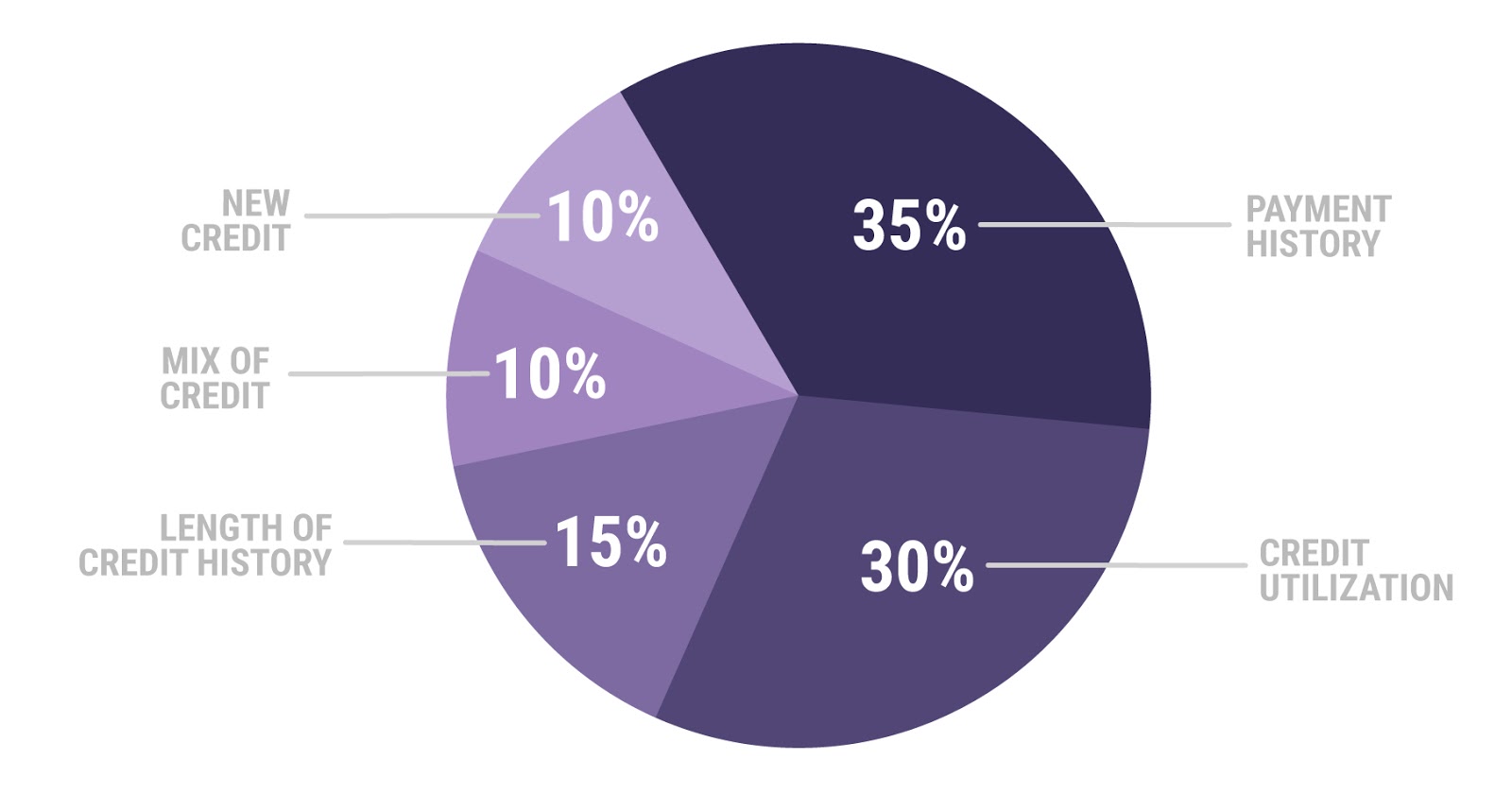 ---
If my score is high (more than 750), will I surely get a loan?
A high score increases the chances of getting a loan approved. However, each lending institution has its own lending policy which is dependent on many factors. Some of them are:

Age: Most institutions have an age bracket within which they lend. Age represents a degree of financial stability and repayment ability.
Income requirements and proof: Minimum income requirements vary from product to product. A durable product like a mobile phone will have a lower income requirement than that of a home loan. Lenders also require income proof such as tax records and bank statements.
Number of accounts: A high number of accounts indicate that the consumer already has an unreasonable amount of credit.
Loan Amount applied for: Loan approvals are dependent on the repayment capacity of the individual. Higher loan amounts usually mean higher EMI. Thus if an institution deems that the EMIs may be too high, the loan may be rejected.
Status of account: If you have repaid a loan in the past, it aids you in future borrowings. More closed accounts enable you for further, better loans. Past loan accounts written off with suits filed or settled are red flags for an institution.
Work Experience: Lenders often visit employment records to assess the capability of the borrower to pay back.

In many cases, consumers with high scores have been rejected for loans. A consumer has the right to enquire about rejection reasons from the institution.
---
Can scores vary from bureau to bureau?
All the 4 bureaus get the same data from the banks and the score range for their scores is also from 300 – 900 (both inclusive). However, the algorithm and scale that they use are their own intellectual property. Also, even though the factors affecting the score might be very similar across the bureaus, their exact weightages might change. Hence, the different scores across bureau.
---
Does having too many credit cards affect a credit score?
Having too many credit cards with either high balances or large amounts of credit available can negatively impact risk scores, depending on your overall credit history.
---